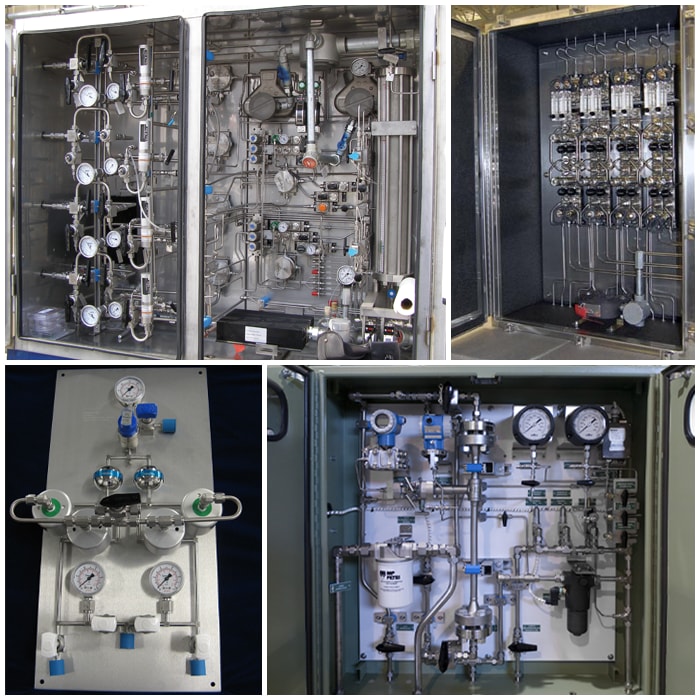 Enclosure and Panel Fabrication
When complicated design work is required, our team is up to the task. Our design optimization and layout services will increase speed to market.

We use Solidworks® and CAD capabilities to lay out your project, allowing us to maximize performance and minimize costs. We remove the stress of tackling highly complex projects delivering to you a fully tested leak-tight, ready-for-installation assembly.
We are here to help support you
Our engineers help streamline system design of your choice
Our procurement experts accelerate production
Our technicians are certified in leak-testing to meet the highest quality standards
Our assemblies are covered by Swagelok's lifetime warranty