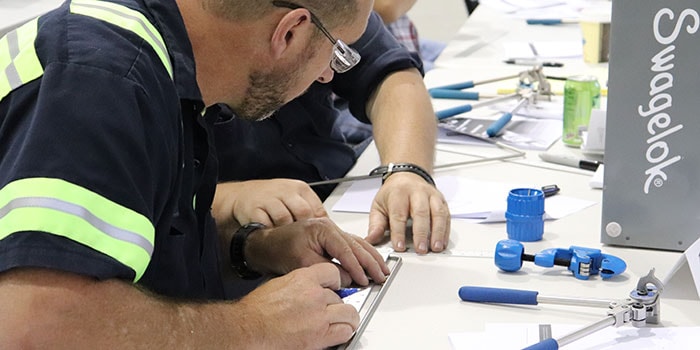 Essential Fluid System Fundamental Training
Up to 50% of skilled workers could retire in 10 years. Building a fluid system training program that is practical and effective is an anchor strategy for maintaining a safe and efficient system into the future as well as developing the skills of your workforce. But where do you start, and how do you obtain the necessary training for your team?
Swagelok's hands-on training helps you diagnose, eliminate, and prevent issues so you can improve efficiency and reduce costs. Register for one of our courses to gain critical skills needed to minimize leaks, downtime, and unplanned maintenance.
Featured Training Courses
Other Available Training Courses
Hose Selection and Installation Essentials
Safe Valve Selection Essentials
Regulator Essentials
Medium/High Pressure Cone and Thread Essentials
Steam System Training
Pressure Measurement
Request More Training Information